Conceptual Art director
Skill-set
Experience working on aspirational brands who are creatively ambitious, and a portfolio that shows big ideas.
A forward leaning attitude. You go above and beyond to deliver the best ideas and refine those of others. You love to get your hands dirty and translate high level strategy into well crafted execution.
Collaboration skills. You will have the opportunity to work with experts in various fields and will be expected to constantly share and iterate your work together with others.
Ideation experience. Our creatives are expected to bring a multitude of ideas to the table, in a fast paced manner.
Articulation skills. You present concepts and solutions in an engaging manner to internal stakeholders, and you know how to sell a pitch.
Experience working with photographers, directors and set-designers, to create emotional visual stories with clear purposes.
A personality that embraces new challenges and you should inspire new ways of thinking.
A minimum of 7+ years of proven experience, both from the creative agency side as well as from working with product companies such as Airbnb, Spotify, Google, etc, working with design for communication that demonstrates an exceptional creativity, conceptual thinking and attention to detail.
Digital experience required. However, you have a range of experience from digital to social to activation to experiential to still and video shoots.
Exceptional English skills in written and oral communication
Experience in mentoring and managing junior creatives is a plus.
---
What you will do
Conceptualize innovative ideas, and pitch them to stakeholders in an engaging and convincing manner.
Create art direction and design for awareness campaigns, co-marketing campaigns, sub-culture campaigns, out of home, digital and social activations, and visual assets.
Lead projects into original and unexpected creative solutions, collaborating with PMs, designers and copywriters to challenge and create the most compelling and successful design or art direction possible.
Take responsibility for the quality and execution of design throughout all phases of a project across a broad range of digital and sometimes physical touchpoints.
Work with different teams and partners in setting the right tonality in our different communication channels according to our design guidelines.
Facilitate feedback with a positive attitude from different teams while ensuring relevant feedback is captured, properly validated, and implemented.
---
Start: asap
Length: 6 months
Profile must be in english sent together with a portfolio.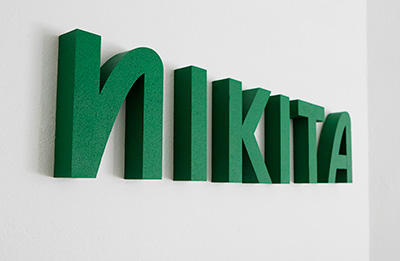 Kontakt