Technical Delivery Manager
Role
Technical Delivery Manager
---
Background
The scope of the 'Be in Control' experience is vast. It is first and foremost about keeping our customers' gambling activity under control so that it always remains enjoyable. It is about allowing our customers to verify themselves so that their experience stays uninhibited. It is also about putting our customers in control of their personal data so that they can be confident of their privacy. It is about providing them with easy visibility of their activity so that they're able to track and learn from their own data. Last but not the least, it is about enabling them to be in charge of what they want to see and receive so they only receive information that is relevant to them.
---
Tasks
This role will also have people management responsibilities of managing Product Owners. To be successful, you should embrace several dimensions of the role:
The Tech Delivery Expert:
A Tech Delivery specialist who ensures we deliver what is planned and have capacity for it.
The Line Manager:
A Line Manager with direct managerial responsibility for his/her Product Owners.
The Virtual Leader:
A Virtual Leader who encourages and boosts collaboration, develops trust with remote employees and holds people accountable for their work.
The Change Manager:
A change ambassador who implements new concepts and helps transform the ways in which the experience operates.
The Visionary:
A thought leader with inspiring ideas about what the future will look like for his/her domain.
The Strategic Planner:
A strategist who develops strategic plans for his/her experience, conducting research and data analysis to inform business decisions.
---
What will you be doing
Implement the vision for the 'Be in Control' experience across one or several key journey(s) and be accountable for experience design and delivery.
Responsible for allocation of resource within the experience based on strategic importance (Priority Forum items) and customer value.
Align the experience vision and strategy to our clients strategy.
Align experience work with other experience owners and portfolio staff, when delivering prioritized programs of cross-experience change.
Turn compliance in to a compelling, competitive advantage throughout the customer experience, observing local and global regulation.
Develop plans that include short & long-term investments in innovation & technology that support transformative projects for the end to end experience(s) & journey(s) within your area.
Lead and motivate end-to-end cross functional delivery teams to ensure solution delivery to specification, on time, and budget.
Support the Product owners to deploy agile development and delivery methods to break down epics into user stories to design, validate, test, and refine digital assets.
Ensure that principles of design thinking are embraced through the design & delivery process by:
o    Using diverse customer research and tools to reframe problems from the customer's perspective and identify levers for change.
o    Reimagining the target customer experience and defining plans for getting there by drawing on inspirations from across industries to generate design ideas and to model them for customer and business value.
o    Industrializing the solution while continuously evolving and improving.
o    Proving the value to customers through measurement and optimizing the solution.
Be a source of disruption so that we can innovate our customer experience
Provide leadership, managerial support and personal development to PO's within Experience.
Represent the Experience within the Priority Forum and make decisions on behalf of your Experience, but equally for our client as a whole.
Collaborate across the Experience Leadership team for the best overall customer experience.
Maintain compliance with all relevant training and other compliance activities related to the role to support the delivery for sustainable and responsible growth.
---
Requirements
A tech delivery expert with an in-depth knowledge of web-based applications and technologies.
A deep understanding of and interest in lean and agile principles for product development.
A customer advocate with a clear passion and determination to improve the customer experience.
Strong leadership experience with demonstrable results and successes.
Ability to mobilize and motivate individuals and teams to deliver great results.
Ability to motivate and lead teams in a virtual team model, across geographies.
Experience in developing strategy, creating a program, building virtual teams and managing/improving digital customer experience programs.
Experience in working with all levels of leadership, decision makers, stakeholders, and external entities.
Ability to influence an organization toward a unified goal and objective and being a change agent able to constructively challenge the status quo.
Proven problem-solving skills and the ability to analyze processes and information.
A passion for customer journey design and development as well as a good understanding of customer insight approaches and methods.
An ability to analyze customer and operational performance insight.
An understanding of the external market and how it is developing, including the regulatory framework impacting customers.
---
Start: October
Length: Manager required for an 8 months contract to cover maternity leave
Scope: 100%
Location: Stockholm
Language Requirements:
Remote: Remote flex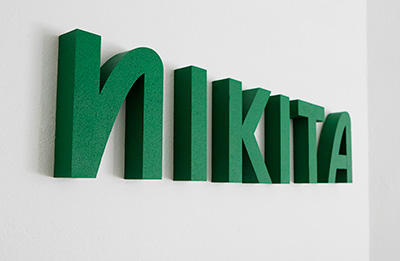 Kontakt