Accounting Senior Specialist
About the role
The position involves establishing and maintaining accounting policies and controls, fiscal controls, preparing financial reports, and safeguarding the organization's assets. The responsibilities of this role encompass various disciplines within the Accounting Function. The key responsibilities include:
Conducting research and analysis of account fluctuations.

Reviewing, preparing, and inputting accrual, standard, recurring, re-classification, and other journal entries.

Reviewing and responding to escalated customer inquiries, as well as inputting and posting re-classification and other necessary entries.

Responding to internal and external audit requests.

Closing the books for legal entities within the company.

Evaluating monthly capitalization and depreciation of fixed assets.

Overseeing the maintenance of assets for transfers, retirements, and re-categorizations.

Reviewing quarterly roll-forward for fixed assets and cash flow.

Providing expertise and guidance for monthly project allocations.

Implementing tracking of capital projects through financial liaison.

Analyzing complex data and reviewing processes to identify enhancements or improve performance.

Staying updated on accounting principles and trends, and implementing them as required.

Updating and maintaining accounting policies and procedures.
---
 Requirements:
Bachelor's Degree in Accounting, Finance, Business Administration, or a related discipline.

8 to 10 years of relevant experience.

Proficient expertise in financial systems and Microsoft Excel.
---
Core Skills:
Functional knowledge: Possesses conceptual and practical expertise in their own discipline, and understands how related disciplines impact their work.

Business expertise: Familiar with best practices and how their area integrates with others. Works across boundaries to further organizational goals and understands market competition.

Leadership: Mentors and coaches less experienced peers, seeks efficiencies, and leads small projects with manageable risks and resources.

Problem-solving: Solves complex problems independently, applies best practices, and provides creative insights and solutions.

Impact: Has a broader impact on team morale and culture, as well as customer, operational, project, or service activities.

Identifies and communicates improvements for the organization.

Interpersonal skills: Communicates difficult or sensitive information diplomatically, builds consensus, shares knowledge, and actively seeks challenging assignments.
---
Technical Skills:
Accounting: Prepares standard financial reports, journal entries, and assesses the organization's financial positioning under complex scenarios.

Accounting Principles: Applies relevant accounting policies, procedures, and systems.

Stays updated on accounting principles and analyzes regulatory requirements.

Computer/Software Skills: Proficient in Microsoft® and other supported applications, utilizing templates and standards for producing elements and presentations.

Documenting/Recording Information: Demonstrates proper technique for recording and maintaining complex information in written or electronic form.

Knowledge of Financial Systems: Understands the organization's financial systems, databases, and management reporting systems, and audits information output for accuracy.

Quality Review: Utilizes quality tools and techniques to measure discrepancies from quality standards consistently.
---
Start: June
Length: 31/12
Extent: 100%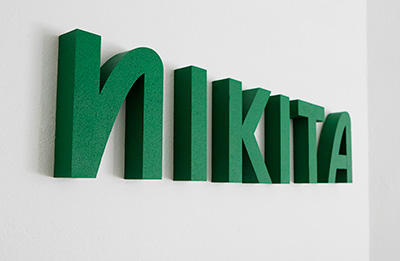 Kontakt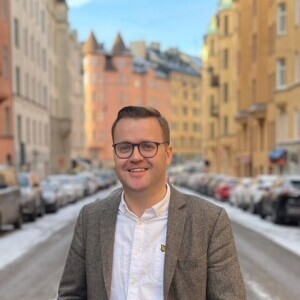 Fredrik Åqvist Wilbrand
Competence manager / GDPR