Agile Coach – STÄNGD (Stängd)
Role- & project description:
Change Methodology is the department driving the customers Nordics Agile transformation and our client need additional hands-on deck to help them with the ongoing work. Some of the work and responsibilities will be done together with the wider Change methodology team.
---
Agile Coach – Enterprise/org. level role description
Agile Coaches are principally responsible for training teams in the Bank's agile methodology and guiding and overseeing the development of agile teams to ensure effective outcomes for the organization. They are responsible for guiding teams through the implementation process and are tasked with encouraging workers and leadership to embrace the agile practices and culture. The agile coach's goal is to arm agile teams with the right knowledge, tools and training so that they'll be able to use agile to its full potential. This requires strong focus on driving continual improvement
Supporting agile ways of working implementation: Working in close dialogue with the Change Methodology Leader and Methods Specialist, support teams with the implementation and adoption of agile based ways of working, practices and tools
Guidance and training: On an ongoing basis, guide, coach and train teams on our agile-based ways of working, practices and tools, embracing the «servant leadership» ethos, in order to enable teams to extract maximum learning and value. A key component of the role will be to guide and support teams in pursuing continual improvements
Agile cultural ambassadorship: Agile Coaches will act as ambassadors in guiding the organization and teams as to cultural shifts required in order to ensure the adoption of agile practices and to extract maximum value
A key requirement of the role is the establishment and cultivation of effective working relationships across all functions of the Bank
Agile coach acts as a business partner by engaging and involving with the teams to ensure that the agreed model is implemented and improved.
---
Responsibilities:
Driving and supporting Agile Ways of Working implementation
Guidance and training – On an ongoing basis, guide, coach and train teams on our agile-based ways of working, practices and tools
Creating an agile training plan and providing Agile training in collaboration with HR (Dojo) and external vendors
Initiating, supporting and coaching Value Teams
Providing training/workshops on backlog management, refinement of EPICs & features
Coaching & supporting STE/RTE in PI planning and preparation
Facilitating Agile Release Train (ART) retro
---
Specific competence and skills:
In depth understanding of agile methods, practices and tools
Certified SAFe Agilist and practitioner as we are implementing some key components from SAFe like ARTs
Planning skills
Proactive and independent
Collaborative, good relationship builder
Value-based, people focused, result-oriented leadership
Strong communication and influencing skills
Good business and process understanding
English and Nordic language proficiency (preferable)
Good Powerpoint and Excel skills. Practical experience of collaboration tools such as Azure DevOps and Microsoft Teams. Bonus if you have experience with Planview's LeanKit.
---
Personal Characteristics:
Structured, with ability to turn theory into practice
Self-driven and independent
Curious and collaborative
Embraces "servant leadership" ethos
Business oriented
People focused and able to develop effective working relations across the organization
Motivated by the pursuit of continual improvement
Communicative
High work ethics standards
High working capacity
Feels a sense of urgency
---
Education:
Preferably Bachelor level education
---
Start: jan/feb
End: June with an option för extension
Location: Stockholm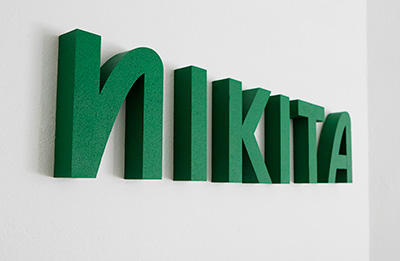 Kontakt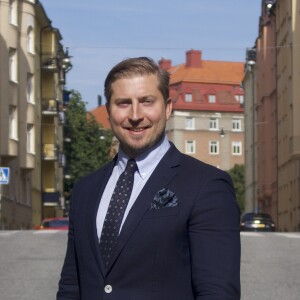 Emil Falk
VD / Partner