Power BI Developer
We are looking for a Power BI Developer
We at Vehicle Propulsion are a unit within Research & Development with a clear purpose to be leading in
Electric Propulsion. We work in a fun and high pace organization and you may now have the possibility to
join our Intake and External Business team within Vehicle Propulsion. This is a great opportunity to take
the step in to our unit where we offer you to work in a forward-thinking and dynamic environment
together with experienced and motivated colleagues.
---
What you'll do
The role as Power BI Developer works closely with the Solution Management Team. Together with the
management team, you will be building Power BI reports and dashboards with focus on KPI monitoring
and performance dialogue, you need to be a certified BI developer with DB/DBA and data analysis
background. You will be setting business requirements for BI tools and have experience in developing
complex reports in Power BI.
Your primary responsibility will be to build reports and dashboards for Electric Propulsion solution. You
should know how to handle data and how to share it with the user, inside the organisation but also to
external stakeholders. It's not only about building different reports but also how the data is consumed by
the user. Therefore, there's a plus if you have some years of BI report generating experience and huge
interest in the visual part of the presentation as well.
---
Do you fit the profile?
Competence is Important
• 3+ years of professional experience delivering BI reports and dashboards
• Experience in complex SQL queries – design, code, test, and aggregate the results to create
useful information
• Very good experience in DAX and other Data Transformation techniques
• Write technical documents on database content
• Map various databases used in the organization and good experience in Data modeling
• Report curation and data-modeling.
• Agile / Scrum mindset and experience
• You need to be proficient in written and spoken English.
---
Personality is Key
You enjoy working in a high pace and fast-changing business, which gives you additional drive and
stimulates your sense of urgency. You are an experienced problem solver and collaborator, looking for a
bigger business challenge. You apply creative thinking, never hesitate to think outside the box and use
data to efficiently bring you forward.
You are a committed and collaborative colleague with the ability to create trust around you while
influencing others. You have strong communication skills creating clarity and motivation around you. We
also see that you have an ability to lead through people, listen and coach and you are energetic and truly
motivated by creating new solutions together with the engaged team.
We aspire to a company culture that inspires you to aim high. You do your best and have fun doing it!
Who are we?
Everything we do starts with people. Our purpose is to provide freedom to move, in a personal,
sustainable and safe way. We are committed to simplifying our customers' lives by offering better
technology solutions that improve their impact on the world and bringing the most advanced mobility
innovations to protect them, their loved ones and the people around them.
Volvo Cars' continued success is the result of a collaborative, diverse, and inclusive working environment.
The people of Volvo Cars are committed to making a difference in our world. Today, we are one of the
most well-known and respected car brands, with over 40,000 employees across the globe. We believe in
bringing out the best in each other and harnessing the true power of people. At Volvo Cars your career is
designed around your talents and aspirations so you can reach your full potential. Join us on a journey of
a lifetime as we create safety, autonomous driving and electrification technologies of tomorrow.
---
Start: 2022-09-26 till 2023-09-25
Omfattning: 100%
Ort: Remote möjligt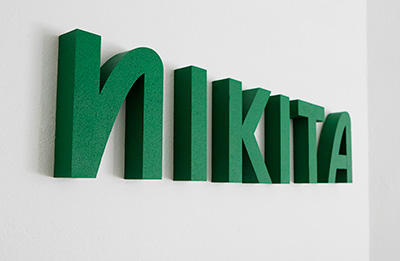 Kontakt