Senior Technical Test Strategist
Senior Technical Test Strategist – Complete test & integration
What are we looking for
Are you a problem solver that have a passion for test, and integration? Are you looking for a new challenge, setting your skill-set in use in a large-scaled embedded SW development organization? Do you want to be part on a journey where you can truly impact on how test and integrations strategies are carried out in an organization that is not purely a car maker but also a software company?
We are now looking for you who can guide our organization on how we can truly create the ultimate/best test value coverage in order to succeed in our mission. We secure a stable and robust electrical system for the new electrical platform. To do that we need a strong strategy. This is role is for a senior consultant who can work on a corporate level.
Working with the future at our part of R&D
Complete Test and integration, we have come to an important step in the development of our new software-centric platform. Test and integration on the complete software and electronics system level are highly prioritized. The mission in our team is to bring integration-driven development and test into product creation to continuously demonstrate that we deliver the best electrical system in the automotive world. We are also held responsible to secure a stable and robust electrical system for Volvo Car's new SW and electronics platforms.
The work
You will together with a small competent team, work with test- and rigg strategies connected to our integration scenarios and complete integration test coverage. You will also define system quality test aspects on complete electrical system as part of the test coverage. Creating a roadmap on test strategies connected to our integration scenarios and continuous integration (CI) chain, also looking into our cloud-based integration testing strategies. Advise an orchestrate the organization; in investment planning of riggs/test environments, guiding on which test environment the test developer should use etc. The focus in the team is how we can create the best integration test value coverage throughout R&D as well as along our ART. You will also drive these questions throughout R&D to collaborate with internal stakeholders on creating a shared definition of ready to integrate and ready to deploy.
Who are you and what do you do?
We believe that you have knowledge working in SIL/HIL/VIL/test environments connected to product development on a complete level. You have a strategic mindset and have experience working with both complex product as well as organization. You have ideas on what a good complete SW baseline in a  complex embedded system looks like.
We believe that collaboration and networking come natural to you as well as the goal that our software- and electronics- architecture and processes should enable our business. You are communicative and can use suitable value argumentation in dialogue with both product managers, stakeholders and empowering the test and integration developers. You can make sense of complex high quantity, and sometimes contradictory, information to effectively solve problems. You actively seek ways to grow using both formal and informal development channels.
We believe that you also have
Sc in Electrical and Software Engineering or similar relevant experience
Knowledge and experience in how to create and drive roadmaps, vision and steps to get there
Extensive experience from working with SW testing within a large-scaled embedded system
Experience from working with rigg investment planning
Team spirit
Meritorious:
Experience from Automotive industry
Start: immediately
Period: until further notice, at least for the rest of 2023.
Scope: 100%
Location: Göteborg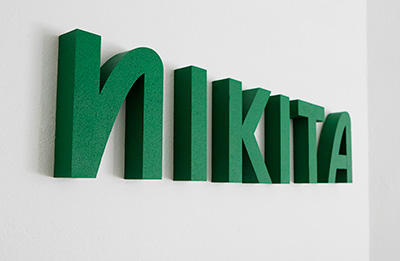 Kontakt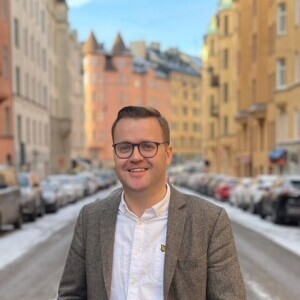 Fredrik Åqvist Wilbrand
Competence manager / GDPR