Function Verification Engineer – 753524871-0684
Function Verification Engineer – Autonomous Drive Functions
Do you want to create the future with us?
The future belongs to those who are empowered by a great idea and have the ability to carry it out.
At Volvo Cars we are redefining the automotive experience and are innovating to make people's lives less complicated. Freedom to move in a safe, personal and sustainable way! This is our purpose.
What do we offer?
Volvo Cars is on an ambitious journey to re-define the experience related to car usage and ownership. Combining technologies and innovative services, we are committed to offer the most personal, safe and sustainable solutions in mobility.
At our department of Autonomous Drive and Active Safety Functions we design, integrate and verify the complete vehicle solution for autonomous cars and active safety functions. We collaborate with some of the most innovative industry partners to reach our future visions of safety, convenience and mobility.
Autonomous drive has the potential to fundamentally change how cars are used and are part of our society. As a member of the AD Function teams you will contribute to the team purpose to take the lead in safe, customer valued and purposeful functions for Autonomous Driving (AD). The responsibility, communal with the teams, is to develop and launch a robust and safe, human-centric, self-driving functionality.
What you´ll do?
We are now looking for an engineer with competence in function verification to join our function verification team. You will contribute with your verification competence to ensure that team with confidence continuously can understand the maturity of the function and how to secure delivery of the complete function.
You will be part of a team with competences in function Verification and Validation (V&V) and with passion for virtual verification methods using SIL and HIL. The verification team shares objectives and backlog with two other teams in AD Function, the customer function development team and the systemization and integration team. Working with verification comes with collaboration with multiple teams in and with our supplier Zenseact, all excited to bring AD experience to customers. Developing safe AD is advanced engineering and personal development and learning is essential
Do you fit the profile?
Most important is that you are a person that interested and excited to work with Autonomous Driving and that you have experience that will make you contribute to the verification of advanced functions for safety and customer value.
Meritorius competence:
Experience from function SW integration and function testing in virtual environments and on test tracks and real roads.
Defining, adopting and executing on test plans based on input from the collective knowledge, verification strategies and requirements
Able to analyse complex test data, make conclusions, summarise, communicate and document the results.
Development of test methods for function SW integration and testing, reading and writing requirements. Creating unit and component tests for automated testing for continuous integration and deployment (CI/CD).
Python programming skills.
You probably have a M.Sc. degree or comparable experience. Fluency in spoken and written English, as well as an adequate experience from advanced driving functions.
Who are you?
We are curious, We create together and We make a difference. This is our culture and we like to think that you feel connected to this and that this is something you can represent and support, than you are the person we look for.
We are curious
We put user experience first. ​ We learn every day and innovate.​
We create together.
We build trust and maximise our strengths.​ We have fun and have no limits to where we contribute.
We make the difference.
We care about people and the world we live in.​ We get things done.​
Location: Sweden, Gothenburg, ADAS&AD functions in Safe Vehicle Automation
Who are we?
Volvo Cars is a company on a mission; to bring traditional car manufacturing into a connected, sustainable and smart future. Since 1927, we have been a brand known for our commitment to safety, creating innovative cars that make life less complicated for our consumers. In 2010, we decided to transform our business, resulting in a totally new generation of cars and technologies, as well as steady growth and record sales. Today, we're expanding our global footprint in Europe, China and the US, and we're on the lookout for new talent. We are constantly pushing our own skills and abilities to drive change in the automobile industry like never before. We are looking for innovative, committed people to join us in this endeavour and create safe, sustainable and connected cars. We believe in the power of people and will challenge and support you to reach your full potential. Join us and be part of Volvo Cars' journey into the future.
Start: 2022-12-05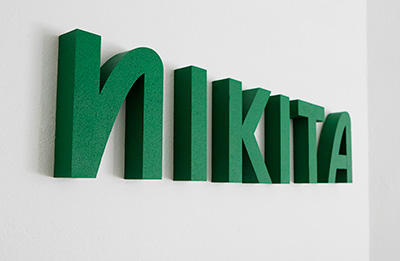 Kontakt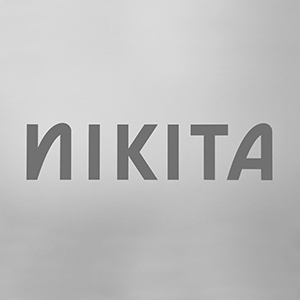 Ramavtal: Volvo
Ansvarig: Fredrik Åqvist Wilbrand & Jonatan Sandberg