IT Application Architect – 753524506-1150
IT Application Architect – focus CAD
At Volvo Cars, we are making bold digital visions come true. We aim to lead in the automotive world by creating a digital ecosystem built around making our customers' lives less complicated. Now we are looking for curious, creative people who want to change the world through innovative thinking.
The preparation for our digital future is done in many different parts. One success factor that we need is a platform that enables team to faster deliver their compound digital services that complement and enhance our vehicles, enables new business models, and increase the pace of innovation throughout the enterprise. The development is done in a human centric mind-set using Agile/DevOps practices at Design and Virtual Hardware Cluster.
What's in it for you?
You will work in a cross functional team with end-to-end responsibility for operation, development, methods/processes, support, and education within the PDM area with focus on the Product Development area. The product is a mix of personnel from Digital, several Business domains such as R&D, Sourcing partners and Vendors. The team location is in Torslanda, Gothenburg, Sweden.
The product is a part of the Design & Virtual Hardware cluster. We deliver capabilities for Research & Development, Manufacturing Engineering and Design, enabling hardware engineering and UX development, with responsibility for approx. 180 applications mainly within the CAD/PLM area.
Take the chance to apply for this unique position and be part of the automotive experience evolution!
What you'll do
– Work in an agile/scrum Team based in Gothenburg
– Work closely together with business and transform their needs into technical solutions
– Support our business to gain speed, flow & efficiency, retaining high quality
– Secure a digital landscape that enables growth, scalability, and efficiency
– Work with the Volvo Cars CAD/PLM teams to sustain, configure and customize VCC CAD/PLM environment to meet business requirements
– Provide quick, quality secured resolution for production code issues
– Provide effort estimate for deliverables required to resolve the issues
– Setup and maintain VCC CAD/PLM applications and their infrastructure to satisfy business needs, at the same time reducing technical depth
– Monitor CAD/PLM applications health and provide recommendations for improvements to deployment and infrastructure
– Work collaboratively with end users of VCC CAD/PLM applications to understand their challenges, issues, and requirements
– Develop and deploy automation solutions to reduce redundant effort and errors
– Develop and deploy integrations for the VCC CAD/PLM platform to other enterprise systems at the company
– Research, plan, and implement minor and major upgrades (e.g., code updates and new software releases) to the VCC CAD/PLM platform with internal team members and partners
– Contribute to the development of automated test scenarios
– Challenge disruptive and uncertain environment
– Work with continuous improvements, combining research & innovation
Do you fit the profile?
– 5+ years of experience
– Good knowledge in Dassault Systèmes products, focus on CATIA V5, installation, setup, and maintenance
– Good knowledge of license management
– Experience in Dassault Systèmes products installation, setup, and maintenance
– Knowledge of scripting languages: VBScript, JavaScript, PowerShell, Python
– Experience in planning activities and integration management in an engineering and supplier collaboration environment
– Fluent in English with strong communication skills
– Experience from working in agile teams, preferable SAFe Framework
Meritorious knowledge
– Knowledge of managing other CAD and PLM systems
– Knowledge of object-oriented languages: C# and C++
– Knowledge of Dassault Systèmes CAA API and Automation API, REST API
– Experience with software infrastructure including Windows/Linux OS, MS SQL, Oracle, Apache TomEE, IIS
– Experience with cloud infrastructure (e.g., AWS and Azure)
– Experience with automotive product development and industries with an emphasis on hardware product development and manufacturing
Who are you?
– You are driven and proactive
– You have good communication and co-operation skills
– You are business and performance driven
– You enjoy working in a team but also have the capacity to work independently with a focus on expected deliveries
– You are driven and proactive
– You have good communication and co-operation skills
– You are business and performance driven
– You enjoy working in a team but also have the capacity to work independently with a focus on expected deliveries
Start: 2022-10-17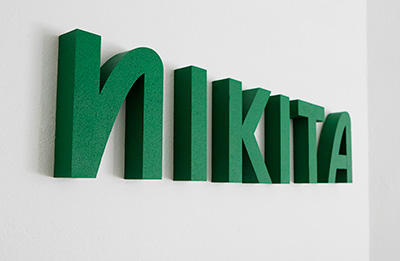 Kontakt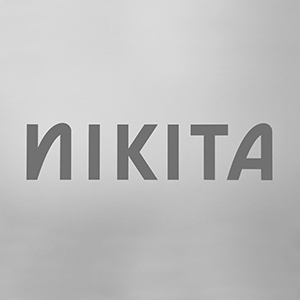 Ramavtal: Volvo
Ansvarig: Fredrik Åqvist Wilbrand & Jonatan Sandberg